AA American Airlines logo vector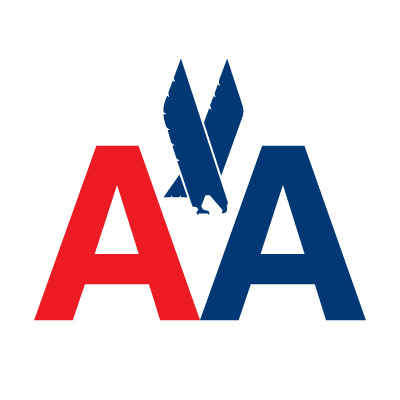 History of the American Airlines Logo
The American Airlines logo displays an eagle at its top. The eagle is a nod to the patriotic nature of an airline whose name represents the nation, as a reference to the airline's former role as an official mail carrier for the U.S. government (1926 to 1934) and for its role in WWII when a large portion of its fleet was given to Air Transport Command for troop movements.
Development
There are two versions of the logo. The first is the two capital letters "A" with an eagle between, and the second is all type, "AmericanAirlines." Beside being digitized for Web use, the logo has remained unchanged since its creation.
Design
The American Airlines logo was designed by the firm of Vignelli Associates in 1967, then the Unimark International Corporation. Massimo Vignelli is a native Italian who studied in Milan and Venice and who came to the U.S. in 1957. His work has been displayed in museums around the world.