Backyardigans logo vector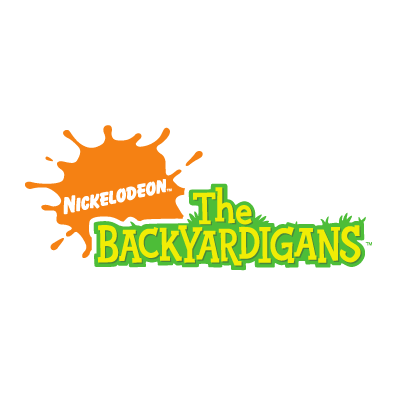 About Backyardigans
The Backyardigans is a Canadian-American 3-D CGI-animated children's TV series, created by Janice Burgess. It features five animal children, who imagine that their backyard becomes an adventure place. It is a coproduction of Treehouse TV, and the Canadian animation studio Nelvana. Debuting on October 11, 2004, it was originally directed by Robert Scull. Dave Palmer began directing the show in the middle of season one, and has directed all episodes since. It aired on CBS from October 2004 until September 2006. Music for the show is written by Evan Lurie, of The Lounge Lizards, and Douglas Wieselman. The characters were designed by children's book author and illustrator Dan Yaccarino.
On April 30, 2006, Nelvana and Nickelodeon jointly announced that twenty new episodes were ordered for the upcoming fall schedule. In the UK, the second season debuted on October 30, 2006. The third season was released in Canada in March 2008, and the series made its Australian debut in the same year. A fourth season has been produced and is currently being released in Canada as of February 22, 2010. Six DVDs from this series were released on October 13, 2009, January 5, 2010, March 30, July 14, 2010, October 5, 2010 and March 8, 2011. The We Arrrr Pirates! DVD includes the episode The Tale of the Not-So-Nice Dragon which is a sequel to the season 3 episode Tale of the Mighty Knights. This DVD also includes the season 4 season finale.
The show airs on Treehouse TV Canada and Nick Jr.