Bharatiya Janata Party logo vector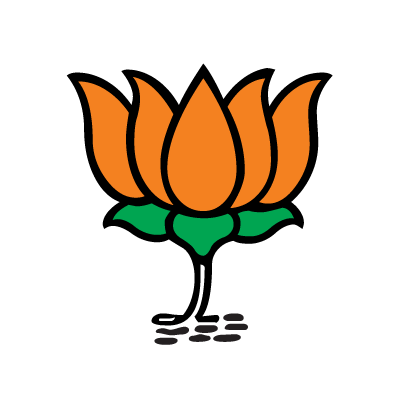 About Bharatiya Janata Party
The Bharatiya Janata Party is one of the two major parties in the Indian political system, the other being the Indian National Congress. Established in 1980, it is India's second largest political party in terms of representation in the parliament and in the various state assemblies.
The Bharatiya Janata Party designates its official ideology and central philosophy to be "integral humanism", based upon a 1965 book by Deendayal Upadhyaya. The party advocates Hindu nationalism and social conservatism, self-reliance as outlined by the Swadeshi movement, and a foreign policy centred around key nationalist principles. Their policies support strong defence forces, conservative positions on social issues, fiscal conservatism and economic growth through free markets. The party's platform is generally considered to the right-wing of the Indian political spectrum.
The BJP led the national government along with a coalition of parties of the NDA from 1998 to 2004, with Atal Bihari Vajpayee as Prime Minister, thus making it the first non-Congress government to last a full term in office. Since its election defeat in the 2004 general elections, the BJP has been pivotal amongst the opposition parties in parliament.