Browning logo vector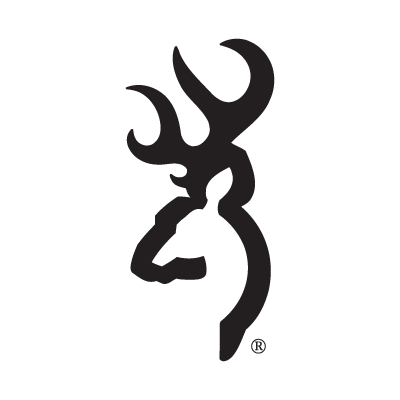 About Browning
Browning Arms Company is a maker of firearms, bows and fishing gear. Founded in Utah in 1927, it offers a wide variety of firearms, including shotguns, rifles, pistols, rimfire firearms, and sport bows. They also carry fishing rods and reels.
The company was founded to market the sporting designs of John Browning, one of the world's most prolific firearms inventors. Nearly all of John Browning's designs have been manufactured by other companies, including Winchester, Colt, Remington, Fabrique Nationale de Herstal of Belgium, and Miroku. Browning is currently a fully owned subsidiary of Fabrique Nationale de Herstal.
Browning Arms Company is best known for the Browning BPS shotgun, the A-Bolt rifle, X-Bolt rifle, the Auto-5 semi-automatic shotgun, the BAR semi-automatic rifle, and the Hi-Power 9mm pistol. Browning also manufactures a set of trap shotguns in the Cynergy series.
Browning sells a wide variety of non-firearms outdoors products, such as gun safes, knives, shooting accessories and clothing.
Browning is the sponsor of hunting show Goin' Country hosted by Kristy Lee Cook which used to air on the Versus channel before it became the NBC Sports Network. The relationship between Cook and Browning started after she was shown on American Idol wearing a Browning hat.