Chavo del 8 logo vector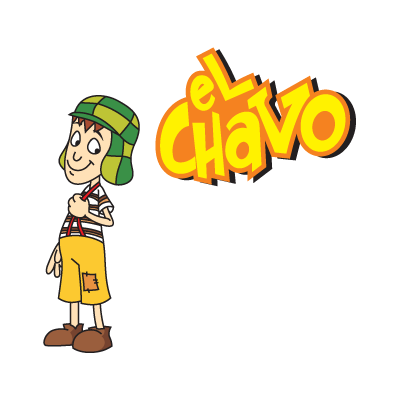 About Chavo del 8
El Chavo del Ocho is a Mexican television sitcom that gained enormous popularity in Spanish America as well as in Brazil, Spain, United States and other countries. It centers around the adventures and tribulations of the title character, El Chavo — a poor orphan played by the show's creator, Roberto Gómez Bolaños, and other inhabitants of a fictional housing complex, or, as called in Spanish, vecindad.
The show traces back to May 1972, where it appeared as a sketch in the "Chespirito" show, produced by "Televisión Independiente de Mexico", broadcast on Mexico's Canal 8, XHTIM-TV. In 1973, El Chavo moved to Televisa and became a weekly half-hour series. The show was cancelled in 1980, but shorts were still produced in Chespirito from that year until 1992. At its peak of popularity during the mid-1970s, El Chavo, having 350 million viewers worldwide, was the most watched show in Mexican television.
The frequent occurrence of Mexican idiomatic expressions makes El Chavo del Ocho very hard to translate into other languages, save for Portuguese which is similar to Spanish. Theme music for the series was "The Elephant Never Forgets", a playful version of Beethoven's "Turkish March" in 1967 by electronic music pioneers Perrey and Kingsley.
In Argentina, Brazil, Peru, Chile and other South American countries, as well as in many other countries of the world, the series is still very popular and has developed a large cult following by generation Y. It has been broadcast by SBT since 1984 and, since November 1, 2010, it has also been broadcast by the Brazilian version of Cartoon Network. Since May 2, 2011, the show has been airing in the United States on Telefutura. The show has also spawned an animated series titled El Chavo Animado.
Another vector logos: