CHP logo vector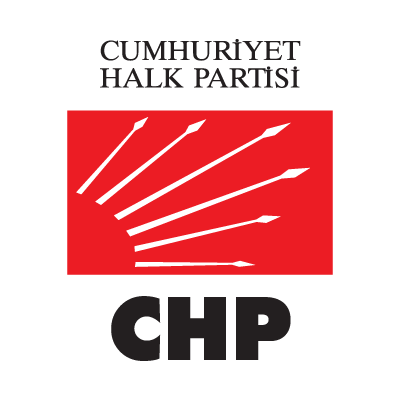 About CHP
Republican People's Party, 9 September 1923, founded by Mustafa Kemal Atatürk and Kemalism, which takes the view social liberal and social-democratic political party in the Turkish political. Continued to streamline the transition to multi-party one-party power found in Turkey and the party, the Republican People's Party in power for a long period of time, also referred to as the founder of the Republic of Turkey.
"People's Party" to the beginning of the party was founded in 1924 under the name "Republican" attached to the word, then 4th 1935 Convention of the current "Republican People's Party" name was adopted.
After the coup d'etat on September 12, that period generally chaired by Bülent Ecevit, the Republican People's Party was closed and then the Law No. 3821 on the basis of its founding 69 anniversary of the re-opened on September 9, 1992.
CHP, Atatürk, the founder and first leader of the CHP's will save the rights of the holder of shares of a section abandoning Turkey Business Bank. CHP is entitled to save 28.1% of the shares of this bank earnings ratio, is transferred to the Turkish Language Association and the Turkish Historical Society.