Continental logo vector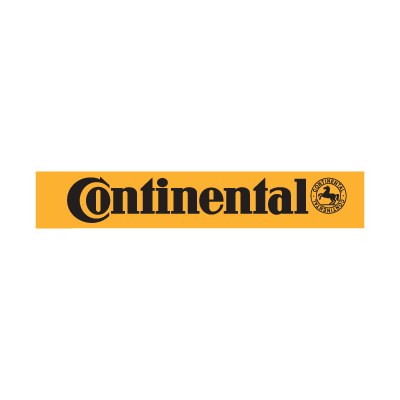 About Continental
Continental AG, also frequently referred to as 'Conti', is a leading German auto and truck parts manufacturing company specializing in tires, brake systems, vehicle stability control systems, engine injection systems, tachographs, and other parts for the automotive and transportation industries. Continental is based in Hanover, Lower Saxony, Germany. Continental is the world's 4th largest tire manufacturer after Bridgestone, Michelin, and Goodyear. Continental was founded in 1871 as a rubber manufacturer, Continental-Caoutchouc und Gutta-Percha Compagnie. After acquiring Siemens AG's VDO automotive unit in 2007 Continental was ranked fourth in global OEM automotive parts sales in 2009 according to a study sponsored by Ernst & Young LLP.
In 2008, Continental appeared overextended with its integration of VDO and had since lost almost half of its market capitalization when it found itself to be the takeover target of the family-owned Schaeffler Group. By 2009 Schaeffler successfully installed the head of it's motor division at the helm of Continental.
On 6 September 2012, Continental returned to the benchmark DAX index of 30 selected German blue chip stocks after a 45-month absence. Schaeffler currently owns 49.9% of Continental shares.