Dallas Stars logo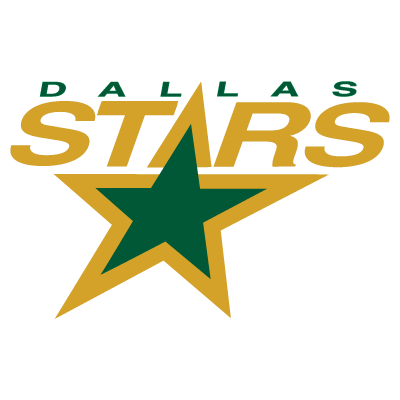 About Dallas Stars
The Dallas Stars are a professional ice hockey team based in Dallas, Texas. They are members of the Pacific Division of the Western Conference of the National Hockey League (NHL). The team was founded during the 1967 NHL expansion as the Minnesota North Stars, based in Bloomington, Minnesota. The franchise relocated to Dallas for the 1993–94 NHL season. The Stars played out of Reunion Arena from their relocation until 2001, when the team moved less than 1.5 miles into the American Airlines Center.
The Stars have won seven division titles in Dallas, two President's Trophies as the top regular season team in the NHL, the Western Conference championship twice, and in 1998–99, the Stanley Cup. Joe Nieuwendyk won the Conn Smythe Trophy as the most valuable player of the playoffs that year.
In 2000, Neal Broten was inducted into the United States Hockey Hall of Fame. In 2009, Brett Hull became the first Dallas Stars player inducted into the Hockey Hall of Fame, followed by Ed Belfour and Joe Nieuwendyk in 2011. In 2010, brothers Derian and Kevin Hatcher were inducted to the United States Hockey Hall of Fame.