Bebo logo vector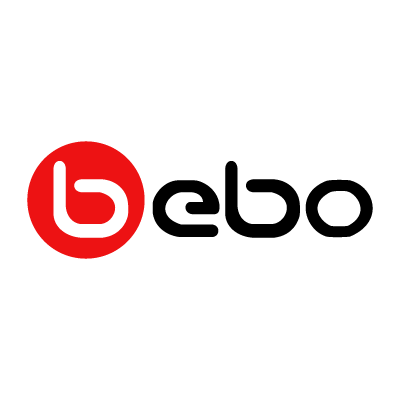 About Bebo
Bebo is a social networking website launched in 2005. It is owned and operated by Criterion Capital Partners who took over from AOL in June 2010.
Users receive a personal profile page where they can post blogs, photographs, music, videos and questionnaires which other users may answer. Additionally, users may add others as friends and send them messages, and update their personal profiles to notify friends about themselves. Bebo is very similar to other social networking sites, mainly Facebook.
Bebo was founded by Michael Birch and his wife Xochi Birch in January 2005 at their home in San Francisco. The website name was bought by the founders, and the backronym "Blog Early, Blog Often" was invented to answer the question of what the name meant. The site was acquired by AOL on March 13, 2008 for $850 million, with the Birch's combined 70% stake yielding a profit of $595 million from the deal. However, the founders and executives of Bebo had stated that their end goal had been to sell out to a larger company, as they were well aware of the site's platform instabilities. Many suggested that AOL overpaid for Bebo, especially as advertising suffered a downturn due to the financial crisis. Furthermore AOL was unwilling to invest and continue developing Bebo so that it could remain competitive with Facebook.
In April 2010, AOL announced it was planning to sell or shut down Bebo, with the sale being completed on June 17, 2010 to Criterion Capital Partners for an undisclosed sum which was reportedly under $10 million.
The BBC said that the AOL purchase of Bebo was "one of the worst deals ever made in the dotcom era", and it cost the then-CEO of AOL, Randy Falco, his job.
logo Bebo vector, Bebo vector logo, Bebo logo vector, vector Bebo logo, logo of Bebo, Bebo logotype, Bebo logo EPS
Another vector logos: