About Palmeiras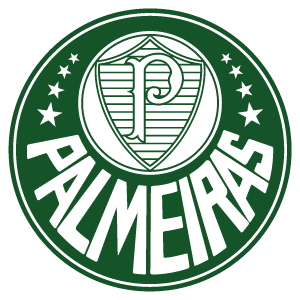 Sociedade Esportiva Palmeiras is a Brazilian football club from São Paulo. The club was founded on August 26, 1914, as Palestra Italia (pronounced: [paˌlɛstɾiˈtaliɐ]) but changed to the current name on September 14, 1942. It is one of the most popular and successful Brazilian clubs, with almost 15 million supporters, including a large number of Brazilians of Italian ancestry.
Palmeiras is one of the most successful clubs in Brazilian football. The team has won 10 national competitions, a record in the country. The club's most important titles have been the 8 national league titles (4 Campeonato Brasileiro Série A, 2 Torneio Roberto Gomes Pedrosa and 2 Taça Brasil) and 2 national cups (1 Copa do Brasil and 1 Copa dos Campeões).
Their international titles include one Copa Libertadores. The team won the competition in 1999, after beating Deportivo Cali of Colombia. In 1951, Palmeiras won the international Copa Rio, known as the first world soccer club tournament, after beating Juventus of Italy. In 1999, the team was declared the Champion of the Century in Brazilian football.