About Specialized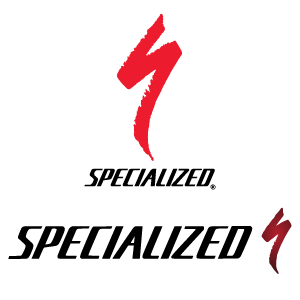 Specialized Bicycle Components, more commonly known simply as Specialized, is a major American brand of bicycles and related products. It was founded in 1974 by Mike Sinyard and is based in Morgan Hill, California.
Specialized was founded in 1974 by Mike Sinyard, a cycling enthusiast who sold his Volkswagen Bus for $1,500 to fund a cycle tour of Europe, where he bought handlebars and stems made by Cinelli to take back to the US. Sinyard started out importing Italian bike components that were difficult to find in the United States, but the company began to produce its own bike parts by 1976, starting with the Specialized Touring Tire. In 1979, the company started to produce the Allez, a road bike, in Japan. Specialized introduced the first major production mountain bike in the world, the Stumpjumper, in 1981. Specialized continues to produce the Stumpjumper, which—like mountain bikes in general—has evolved significantly since 1981 and now comes in full suspension and hardtail options. An original Stumpjumper is displayed in the Smithsonian Institution in Washington, D.C. In 1989, Specialized introduced the Epic, the world's first production carbon fibre mountain bike.
In the early 1990s, Specialized introduced the Globe line of urban bikes. The line was the subject of a major relaunch in 2009, which sees Globe become its own distinct brand.
In 1995, Specialized launched the Full Force brand. Full Force was a lower-end mountain bike brand sold through sports stores and discount retailers such as Costco. The move angered some Specialized dealers. In 1996, Specialized withdrew the Full Force line and Mike Sinyard wrote a letter of apology to dealers. By the end of 1996, Specialized had lost 30% of its bike shop sales and, according to Sinyard, "came within a few hundred dollars of declaring bankruptcy".
In 2001, Merida Bikes of Taiwan bought 19 per cent of Specialized for a reported US$30 million. Mike Sinyard remained majority owner and CEO of the company. Specialized is now one of the largest bicycle brands, just below Trek Bicycle Corporation and Giant Bicycles.
Another vector logos: