Bayern Munich logo vector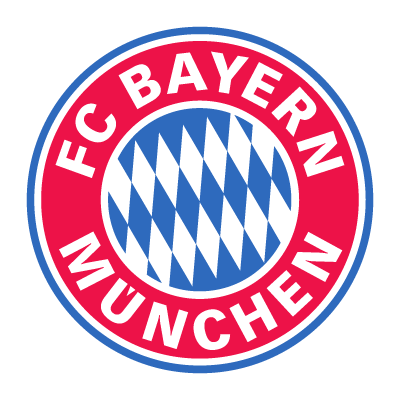 About Bayern Munich
Fußball-Club Bayern München e.V., commonly known as FC Bayern München or FC Bayern Munich, is a German sports club based in Munich, Bavaria. It is best known for its professional football team, which plays in the Bundesliga, the top tier of the German football league system, and is the most successful football club in Germany, having won 22 national titles and 15 cups.
The club was founded in 1900 by eleven football players led by Franz John. Although Bayern won its first national championship in 1932, the club was not selected for the Bundesliga at its inception in 1963. The club had its period of greatest success in the middle of the 1970s when, under the leadership of Franz Beckenbauer, it won the European Cup three times in a row (1974–76). In recent years Bayern Munich has been the most successful club in German football, winning five of the last ten Bundesliga titles. The club's last international title was the Intercontinental Cup in 2001, after they won their fourth European Cup the same year.
Bayern Munich has a rivalry with Borussia Dortmund, TSV 1860 München, and 1. FC Nuremberg. Since the beginning of the 2005–06 season Bayern plays its home games in the Allianz Arena. Previously the team had played in Munich's Olympic Stadium for 33 years. The team colours are red and white, and the team crest shows the colours of Bavaria. Bayern is a membership-based club with more than 185,000 members. There are also 2,764 officially-registered fan clubs with 192,160 members. The club has other departments for chess, handball, basketball, gymnastics, bowling, table tennis, referees, and senior football with more than 1,100 active members.
Another vector logos: