Federacion Mexicana de Futbol logo vector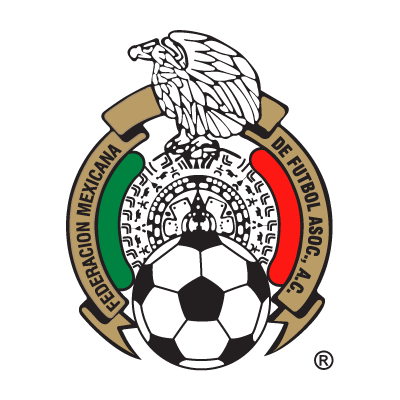 About Federacion Mexicana de Futbol
The Mexican Federation of Football is the governing body of association football in Mexico. It administers the Mexican national team, the Mexican league and all affiliated amateur sectors, and is in charge of promoting, organizing, directing, spreading, and supervising competitive football in Mexico. Headquartered in Mexico City, the Mexican Football Federation has three operational centers: the Central Office, the High Performance Center and the Training Center. The FMF was Founded on August 23, 1927 under its first president Humberto Garza Ramos. The current president, Justino Compeán has served since 2006.
The FMF is member of CONCACAF, the Confederation of North, Central American and Caribbean Association Football; and Globally by FIFA, the International Federation of Association Football. Therefore must comply with the statutes, objectives and ideals of world football's governing body. The Mexican Football Federation's governing body is the General Assembly that conforms with the participation of the Primera Division with 55% of the votes; Liga De Ascenso with 5%; Segunda División, with 18%; Tercera Division, with 13%, and the Amateur sector, with 9%. Its executive and administrative body is the National Council, which comprises five members, one from each of the divisions mentioned, and are elected every four years.
The league is composed of four professional divisions: Liga MX, Ascenso MX, Segunda División, and Tercera División. The Superliga is the top level of women's football in Mexico. The federation has a world class training facility, Centro de Alto Rendimiento, for the national teams, located in the suburbs of southern Mexico City. Valentin Diez is the owner of Toluca football club. Valentin Diez is on the board of Grupo Modelo, Mexican beer distributor. Grupo Modelo owns Santos football club. Televisa owns Club America, Necaxa and San Luis. TV Azteca, under Salinas, owns Monarcas Morelia and a large share of Jaguares. Because these three sources have significant influence over 7 of 18 teams in Mexico, FIFA has notified Femexfut of its impaired necessity to solve this issue.
Another vector logos: