Samsung Galaxy S III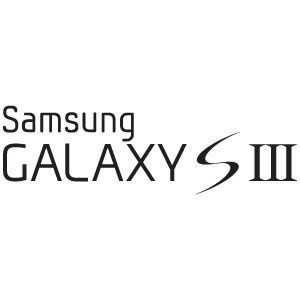 The Samsung Galaxy S III (GT-i9300) is an Android smartphone that was announced by Samsung on 3 May 2012 in London. It is the successor to the Samsung Galaxy S II. The device will be released in Europe on 29 May 2012, in the US in June, in India on 31 May 2012 and in Taiwan on 1 June 2012.
It will be available in two colour options—marble white and pebble blue—along with numerous new software features and hardware accessories. These include Smart Stay (the screen remains on when the user looks at the screen, otherwise it sleeps), Direct Call (which allows the user to call a person whose text message is currently on screen simply by raising the phone to the ear), Pop Up Play (allows a video and other activities to occupy the screen at the same time), S Voice, Buddy Photo Sharing, Allcast Share Dongle, Group Cast (documents collaboration), wireless charging, S Pebble MP3 player, dock/charger, C-Pen, slimline case, and car mount. The phone comes in 16 GB, 32 GB, and 64 GB variants, with microSDXC storage offering up to an additional 64 GB for a potential total of 128 GB. An additional 50 GB of space is offered on the Dropbox service for purchasers of the device for two years, doubling rival HTC's 25 GB storage for the same duration.
The international version has Samsung's Exynos 4 Quad system on a chip containing a 1.4 GHz quad-core ARM Cortex-A9 CPU and an ARM Mali-400 MP GPU. However, the US version is expected to use Qualcomm's dual-core Snapdragon S4 SoC to support LTE functionality. Dimensions of the device are 136.6 × 70.6 × 8.6 mm and weighs at 133 grams with a 2100 mAh lithium-ion battery. The glass used for the display on the Galaxy S III is Corning Gorilla Glass 2.
The Galaxy S III is the official device of the 2012 Summer Olympics. A special edition of the phone equipped with the Visa payWave mobile payment application is to be distributed to athletes and trialists sponsored by Samsung and Visa.
Another vector logos: