About TAM Airlines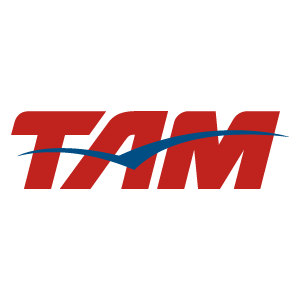 TAM Airlines (Portuguese: TAM Linhas Aéreas) is the Brazilian brand of LATAM Airlines Group. The merger of TAM with LAN Airlines was completed on June 22, 2012. The company is presently the biggest Brazilian airline.
Before the takeover, TAM was Brazil's and Latin America's largest airline. Its headquarters are in São Paulo, operating scheduled services to destinations within Brazil, as well as international flights to Europe and other parts of North and South America. Shares in the company was traded on the São Paulo Exchange (BM&F Bovespa) and New York Stock Exchange as "TAM S.A.". Prior to the merger with LAN, the company closed its capital, transfering its shares to Latam Airlines Group.
According to the National Civil Aviation Agency of Brazil (ANAC) in December 2011 TAM had 40.45% of the domestic and 88.94% of the international market shares in terms of passengers per kilometre flown. Starting September 2010 statistics refer to the totality of TAM Group, which comprises TAM Airlines and Pantanal Linhas Aéreas.
Another vector logos: