GDF Suez (.EPS) logo vector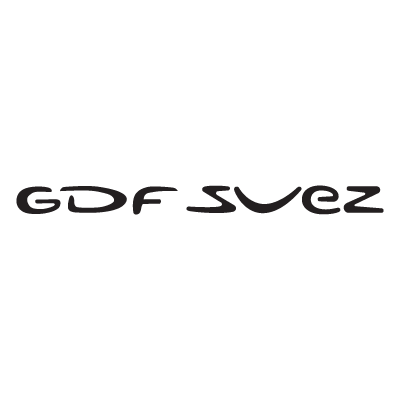 About GDF Suez (.EPS)
GDF SUEZ S.A. is a French multinational electric utility company, headquartered in 8th arrondissement, Paris; which operates in the fields of electricity generation and distribution, natural gas and renewable energy.
The company, formed on 22 July 2008 by the merger of Gaz de France and Suez, traces its origins to the Universal Suez Canal Company founded in 1858 to construct the Suez Canal. The firm also holds a 35% stake in Suez Environnement, the water treatment and waste management company spun off from Suez at the time of the merger.xl96
GDF SUEZ bought 70% of Britain's International Power in August 2010, creating the world's largest independent utility company.xl96xl96 The purchase of the remaining 30% was announced by GDF SUEZ in April 2012, and the transaction completed in July 2012.xl96xl96
As of 2010 GDF SUEZ employs 236,000 people worldwide, including 1,200 researchers and experts at 9 R&D centers, with revenues of €84.5 billion. GDF SUEZ is listed on the Euronext exchanges in Paris and Brussels and is a constituent of the CAC 40 and BEL20 indices.