Genoa logo vector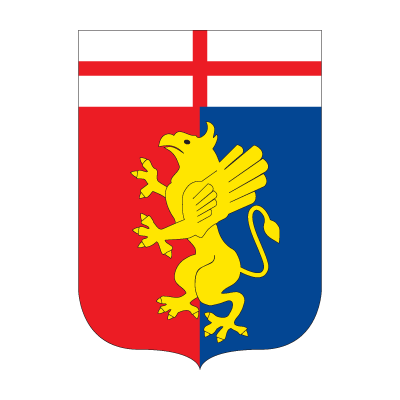 About Genoa
Genoa Cricket and Football Club, commonly referred to simply as Genoa, is a professional Italian football and cricket club based in the city of Genoa, Liguria. Although the athletics and cricket club was founded in 1893 by Englishmen as a British sporting club abroad, whose membership was allowed to British citizens exclusively till 10 April 1897 when membership was opened to Italian Citizens; the footballing section of the club was opened in 1897 by James Richardson Spensley making it the oldest existing club of its kind in Italy.
During their long history, Genoa have won the Serie A nine times. Genoa's first title came at the inaugural championship in 1898 and their last was in 1923–24. They also won the Coppa Italia once. Historically, Genoa is the fourth most successful Italian club in terms of championships won.
This slew of early successes may lie at the origin of the love professed for the team by the godfather of Italian sports journalists Gianni Brera, who, despite having been born nowhere near Genoa, always declared himself a supporter of the team. Brera went as far as creating the nickname Vecchio Balordo for Genoa.
The club has played its home games at the 36,536 capacity Stadio Luigi Ferraris since 1911. Since 1946, the ground has been shared with local rivals Sampdoria. Genoa has spent most of its post-war history going up and down between Serie A and Serie B, with two brief spells in Serie C.