Gibson Guitar logo vector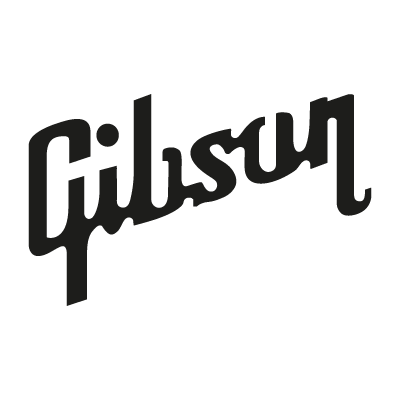 About Gibson Guitar
The Gibson Guitar Corporation is a Nashville, Tennessee-based guitar and instrument manufacturer. It was founded in 1902 in Kalamazoo, Michigan by Orville Gibson as "The Gibson Mandolin-Guitar Mfg. Co., Ltd." and was a maker of mandolin instruments. Gibson invented archtop guitars by using the same type of carved, arched tops found on violins. By the 1930s, the company was also making flattop acoustic guitars, as well as one of the first commercially available hollow-body electric guitars, used and popularized by Charlie Christian. It was bought by Chicago Musical Instruments in 1944, which was then acquired by the E.C.L. conglomerate that changed its name to Norlin Inc. This was seen as the beginning of an era of mismanagement.
Gibson sells guitars under a variety of brand names and built one of the world's most iconic guitars, the Gibson Les Paul. Many Gibson instruments are among the most collectible guitars. Gibson was at the forefront of innovation in acoustic guitars, especially in the big band era of the 1930s; the Gibson Super 400 was widely imitated. In the early 1950s, Gibson introduced its first solid-body electric guitar and in 1952 began producing its most popular guitar to date—the Les Paul, designed by Ted McCarty and Les Paul. After being purchased by the Norlin corporation in the late 1960s Gibson's quality and fortunes took a steep decline until early 1986, when the company was acquired by its present owners. Gibson Guitar is a privately held corporation owned by its chief executive officer Henry Juszkiewicz and its president David H. Berryman.
Gibson has pursued legal action against manufacturers selling similar guitars and been active in environmental issues. In the late 2000s the company came under scrutiny for potential violations of the Lacey law. Authorities say wood was mislabeled to hide illegal ebony wood exports from India and that emails show an intent to illegally import rosewood and ebony wood from Madagascar. Gibson's CEO claims authorities are bullying him without filing charges. The issues has raised concerns among guitar owners on whether they could be punished for unknowingly owning guitars with illegally obtained wood, which led to some initiatives to protect individual consumers from the Lacey Act.