Google Chrome logo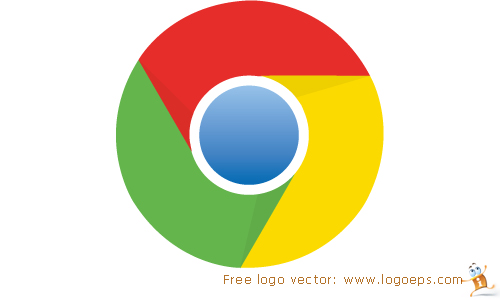 About Google Chrome
Google Chrome is a freeware web browser developed by Google that uses the WebKit layout engine. It was first released as a beta version for Microsoft Windows on September 2, 2008, and the public stable release was on December 11, 2008. As of January 2012, Google Chrome has approximately 25–28% worldwide usage share of web browsers, making it the second or the third most widely used browser, according to different estimates. According to StatCounter, Chrome overtook Firefox in November 2011, and is the most popular browser in India, Pakistan, Russia, and South America. As of March 2012, Chrome is 3.8% of market share away from overtaking Internet Explorer in worldwide market share.
In September 2008, Google released a large portion of Chrome's source code as an open source project called Chromium. This move enabled third-party developers to study the underlying source code and to help port the browser to the Mac OS X and Linux operating systems. Google also expressed hope that other browsers would adopt the V8 JavaScript engine to improve web application performance. The Google-authored portion of Chromium is released under the permissive BSD license, Other portions of the source code are subject to a variety of open source licenses. Chromium implements a similar feature set as Chrome, but lacks built-in automatic updates, built-in PDF reader and Google branding, as well as built-in Google tracking and has a blue-colored logo instead of the multicolored Google logo.
On February 7, 2012, Google launched Google Chrome Beta for Android 4.0 (Ice Cream Sandwich) devices.
In March 2012 Google announced it was working on a version of Chrome for both the Metro and desktop versions of Windows 8.
Another vector logos: