InBev logo vector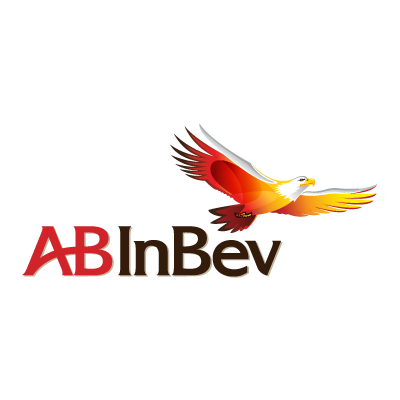 About InBev
Anheuser-Busch InBev is a Belgian-Brazilian multinational beverage and brewing company headquartered in Leuven, Belgium. It is the world's largest brewer with nearly 25 percent global market share and the third largest FMCG company by firm value.
AB InBev has 14 brands that individually generate over 1 billion USD per year in revenue out of a portfolio of more than 200 brands. This portfolio includes global brands Budweiser, Corona, Stella Artois, Beck's and Brahma, smaller multi-country brands like Alexander Keith's, Leffe and Hoegaarden, and regional brands such as Spaten, Hasseröder, Lowenbrau, Bud Light, Skol, Quilmes, Harbin, Cass, Jupiler and recently their acquired Presidente beer from Dominican Republic. Total revenue for all InBev brands in 2010 was over 36 billion USD.
The company employs around 116,000 people in over 30 countries. With the integration of Anheuser-Busch, 45% of the company's sales come from North America, and the company now reports its financial results in US Dollars.
AB InBev has a primary listing on the Euronext Brussels stock exchange and is a constituent of the BEL20 index. It has a secondary listing on the New York Stock Exchange.