About Jesus Fish symbol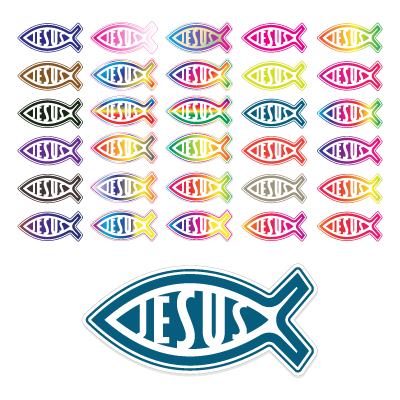 The Jesus Fish Is a Vagina
Apart from the cross, the most ubiquitous symbol of Christianity is the ichthys, known to us as the Jesus Fish, and today it appears predominantly in its natural habitat — car bumpers. The ichthys actually dates right back to ancient times, when Christianity was still an obscure sect, and considering that fish and fishing were frequently used as symbols in the Bible, you could argue that it's a more appropriate symbol for the teachings of Christ than the device used to torture and kill him.
"Seriously, guys? Do you wear tiny rifle necklaces to remember Martin Luther King Jr.?"
The Origin:
It's a vagina.
One of the names given to the pre-Jesus Jesus Fish is the vesica pisces (vessel of the fish), and it was used as a symbol of every female fertility god ever, from Atargatis (the Syrian fertility goddess), Aphrodite/Venus (the goddess of love and sex) to the pagan Great Mother goddess, where it symbolized her life-giving vulva. Basically, whenever you encountered an image of fish in the pre-Christian world, it was probably an opposite-of-subtle metaphor for lady parts.
New Starbucks Haddockuccino, served in a vulva cup! It's fishlicious!
According to some researchers, Christians adopted the vagina-fish symbol simply because of how common it was, but later looked for all sorts of non-vaginal justifications for it. Even actual Christian scholars admit that their second most popular symbol has a colorful history, just not one you want to bring up during a family dinner party.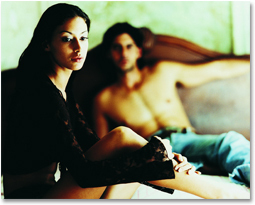 Or sex.