About Kotex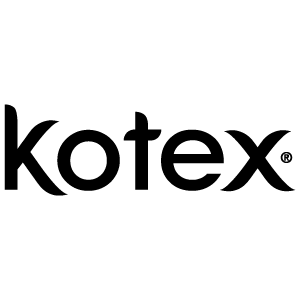 Kotex is a brand of feminine hygiene products, which includes the Kotex maxi, thin and ultra thin pads, the Security tampons, and the Lightdays pantiliners. Most recently, the company has added U by Kotex to its line of feminine hygiene products. Kotex is owned and managed by Kimberly-Clark, a consumer products corporation active in more than 80 countries.
The modern, commercial, disposable pads seem to have started in the late nineteenth century with the Hartmann company in Germany and Johnson & Johnson in the United States In the United States, Kotex became well known in the 1920s, when Kimberly-Clark placed adverts in Good Housekeeping magazine. Although some readers were offended by the ads, the products' success led to more advertisements. Kimberly-Clark also promoted Kotex in Good Housekeeping by using intimate advice columnist Mary Pauline Callender.
In August 2009, Kotex launched a premium subbrand called Kotex Luxe in Singapore. It launched U by Kotex Tween, products aimed at girls aged eight to twelve, in the US in 2011.
Another vector logos: