Little Twin Stars logo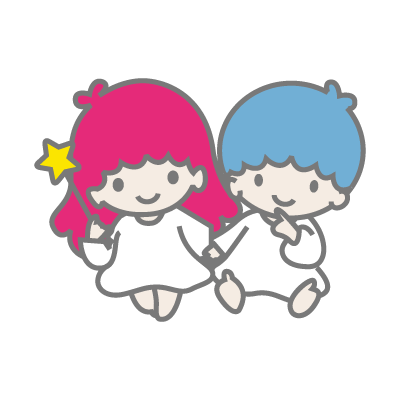 Little Twin Stars is a pair of characters made by Sanrio. The little brother is called Kiki while the elder sister is called Lala.
Kiki has blue hair, while Lala has pink hair (sometimes, Kiki's hair is brown, while Lala's hair is blonde). Both have a birthday
of December 23. They were introduced in 1975 and enjoyed popularity in the early 1980's.