Macy's logo vector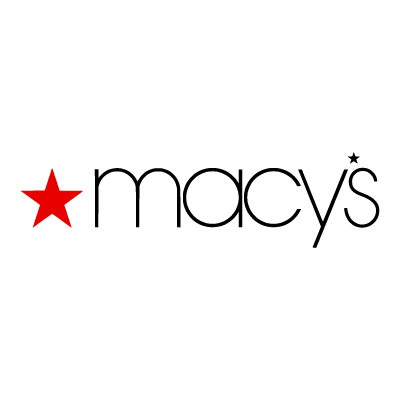 About Macy's
Macy's Department Stores, Inc. is a U.S. chain of mid-range to upscale department stores. In addition to its internationally renowned flagship Herald Square location in Midtown Manhattan, New York City, the company operates over 850 other stores in the United States as of September 12, 2012. It also has eSpot ZoomShops kiosks in over 300 store locations selling consumer electronics.
Famed equally for its niche in popular culture and the diversity of its merchandise, the chain competes with Belk, Bon-Ton, Dillard's, Nordstrom, Neiman Marcus and Saks Fifth Avenue.
It has produced the annual Macy's Thanksgiving Day Parade in New York City since 1924, and sponsored the City's annual Fourth of July fireworks display since 1976.
Macy's flagship was, and is still being advertised as, the largest in the world, and draws shoppers from well beyond the New York City Metropolitan Area. The venue resides in close proximity to other Manhattan landmarks, including the Empire State Building, Koreatown, Pennsylvania Station, and Madison Square Garden. According to the Guinness Book of World Records, however, it has been superseded by Shinsegae's store in Centum City, located in Busan, South Korea; its area of 5,487,595 square feet is stated to be over twice that of Macy's.