Recommend: >> Free download All Premier League Team Logos vector
The meaning behind the MANCHESTER UNITED LOGO
Manchester United have been replaced several times, but the changes made are not too significant.
Satan is located in the center of the symbol is at the root of the nickname "Red Devils" (The Red Devils), who appeared in the 1960's after Matt Busby heard it from fans Salford rugby team.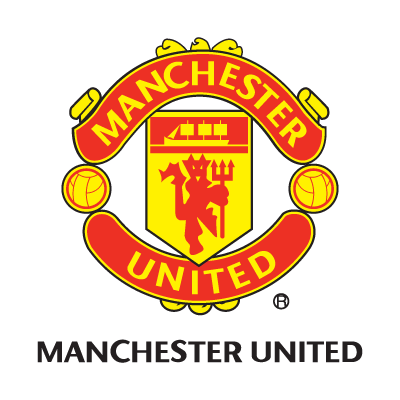 In the late '60s, the symbol of the devil had started to be included in the program brochure and club scarf, and finally incorporated into the club crest holding a trident.
In 1998, the logo was redesigned again, this time eliminating the words "Football Club".
These changes are contrary to the opinions of fans, who saw that the further away from the root MU football and this change is only for business purposes only.
Figure ships with four screens that depict Manchester Canal, the waterway was built to relieve the city of Manchester from dependence on the port of Liverpool.
Since the mid-19th century, Manchester grew rapidly as an industrial city.
Its population jumped from 322,000 inhabitants in 1801 to more than a million lives in 50 years.
Manchester's rapid development is not only supported by the Lancashire cotton industry, but also the development of the manufacturing industry, machinery and textiles.
Source: http://www.shvoong.com/internet-and-technologies/sport/2312063-meaning-symbol-famous-football-clubs/
>> Download logo facebook vector free
Another vector logos: