Olympiacos logo vector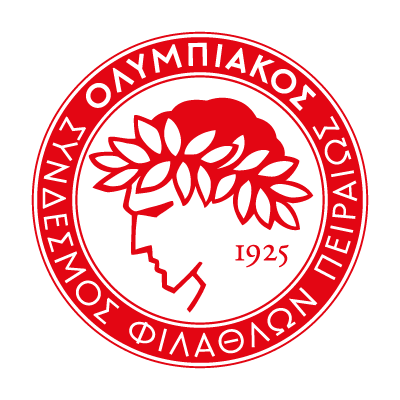 About Olympiacos
Olympiacos F.C., also known simply as Olympiacos, Olympiacos Piraeus or with its full name Olympiacos C.F.P., Olympiacos Club of Fans of Piraeus, is a Greek association football club, part of Olympiacos CFP, based in Piraeus.
Olympiacos is the most successful club in Greek football history, having won 39 League titles, 25 Greek Cups and 4 Greek Super Cups, more titles than any other Greek team and it is one of four teams that have never been relegated from the first division; in European competitions, they have reached the quarter-finals twice, in the 1998–99 UEFA Champions League and the 1992–93 European Cup Winners' Cup. Olympiacos is also one of the founding members of the European Club Association.
The club's stadium is the Karaiskakis Stadium in Piraeus. Olympiacos is the most popular Greek club with around two and a half million fans in Greece and was placed ninth on the list with the most paid up members in the world in 2006, having 83,000 registered members as of April 2006. They share a great and long-standing rivalry with Panathinaikos, with whom they contest the derby of the eternal enemies.