Parma logo vector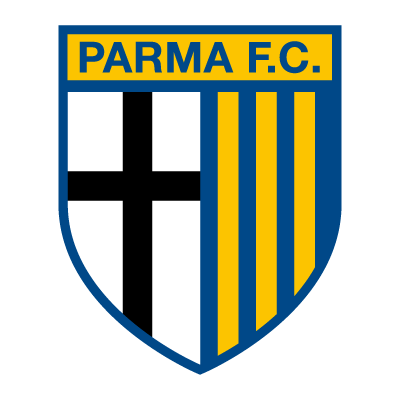 About Parma
Parma Football Club, commonly referred to as just Parma, is an Italian professional football club based in Parma, Emilia–Romagna that will compete in Serie A in the 2012–13 season, having finished in eighth position last season. Founded as Parma Foot Ball Club in December 1913, the club has played its home matches in the 27,906-seat Stadio Ennio Tardini, often referred to as simply Il Tardini, since 1923.
Although Parma has never won a domestic league title and never competed for major trophies until the 1990s, it has won three Italian Cups, one Supercoppa Italiana, two UEFA Cups, one European Super Cup and one UEFA Cup Winners' Cup. Bankrolled by Calisto Tanzi, the club won these eight trophies between 1992 and 2002, a period in which it achieved its best ever league finish – as runners-up in the 1996–97 season – and threatened the dominance of the league's established powers: Juventus, Milan and Internazionale, the only Italian sides to have had more success in European competition than Parma.
More recently, Parma's financial troubles have limited the club's ambitions. These were brought about in late 2003 by the Parmalat scandal which caused the parent company to collapse and resulted in the club operating in controlled administration until January 2007. The club has traditionally played attractive football and developed players through the club's academy. Despite the recent downturn in success, the club is an associated member and one of eight Italian clubs that are part of the European Club Association, a representative collection of Europe's most elite clubs, formed after the dissolution of the G-14.