RadioShack logo vector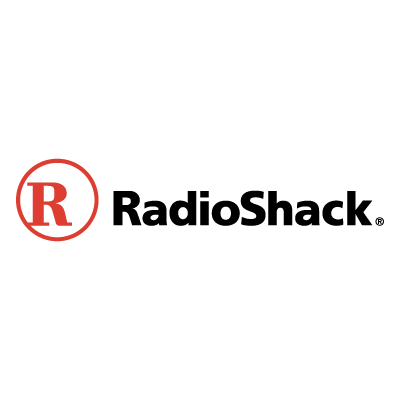 About RadioShack
RadioShack Corporation is an American franchise of electronics retail stores in the United States, as well as parts of Europe, South America and Africa. As of 2008, RadioShack reported net sales and operating revenues of $4.81 billion. The headquarters of RadioShack is located in Downtown Fort Worth, Texas. RadioShack is also a sponsor for the Samsung/RadioShack 500 NASCAR Sprint Cup Series race at Texas Motor Speedway. On July 21, 2009, RadioShack announced a partnership with T-Mobile USA, and started offering the service in August 2009. The T-Mobile partnership ended on September 15, 2011, when Verizon Wireless launched in over 4,000 of the retail stores nationwide. Radio Shack is now one of the top retailers in wireless offering AT&T, Sprint, and Verizon.
RadioShack's current proprietary brands include RadioShack branded products, AntennaCraft, Auvio, Enercell, Gigaware and PointMobl.
Discontinued brands include Accurian, MyMusix, Kronus, Optimus, Presidian, VoiceStar, Archer, Duofone, Micronta and Realistic.
In 2009, the company became the main sponsor of a new cycling team, Team RadioShack, with Lance Armstrong and Johan Bruyneel as two of the members.
In April 2012, after RadioShack had released very poor first quarter 2012 results, Moody's reduced its ratings on RadioShack to junk status. On April 14, 2012, the stock sank to an all-time low early in the day's trading.