About Ram Trucks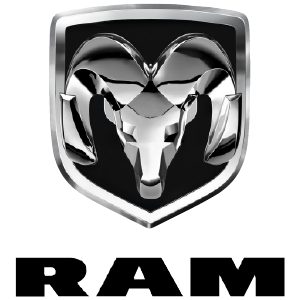 Ram Trucks (formally known as the Ram Truck Division) is a United States-based brand of light to mid-weight pickup trucks established in 2009 as a division of Chrysler Group LLC, formerly known as the Dodge Truck Division.
Ram Trucks was established as a subsidiary of Chrysler in 2009, as a spinoff from Dodge, using the name of the popular Dodge Ram line of pickups that is now sold under the Ram banner. According to Chrysler, the Ram brand will concentrate on "real truck customers," rather than casual truck buyers who buy trucks for image or style.
The Ram brand was created following Chrysler's alliance with Italian automaker Fiat, and the plans called for Dodge switching to an exclusively car-based lineup with all pickup and future heavy-duty trucks by Chrysler being sold under the Ram brand. This was to start in the 2010 calendar year. There is also a possibility of adopting Fiat's Iveco Daily commercial van to fill the gap of the Sprinter which Mercedes ended the production of in 2008. The goal was to increase truck sales "from today's 280,000 to 415,000 by 2014".
Executives at Chrysler have stated their intention to compete in the semi-trailer truck category with Ram, a possibility that is aided by Fiat's ownership of Iveco and an already available network of Dodge dealers. Even though the Ram trucks are marketed separately from Dodge cars, Ram Division President Fred Diaz stated, "Ram trucks will always and forever be Dodges. Ram will always have the Dodge emblem inside and outside and they will be vinned as a Dodge. We need to continue to market as Ram so Dodge can have a different brand identity: hip, cool, young, energetic. That will not fit the campaign for truck buyers. The two should have distinct themes."
The Ram brand logo features the head of a ram, formerly the logo used by Dodge.
Another vector logos: