Scania logo vector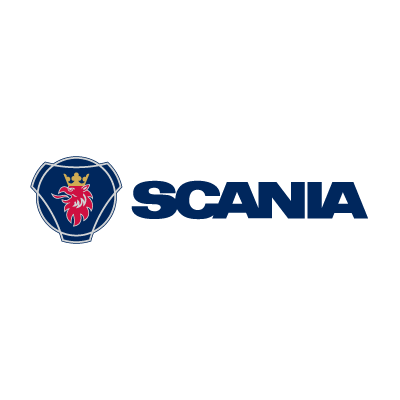 About Scania
Scania Aktiebolag, commonly referred to as Scania AB or just Scania, is a major Swedish automotive industry manufacturer of commercial vehicles – specifically heavy trucks and buses. It also manufactures diesel engines for motive power of heavy vehicles, marine, and general industrial applications.
Founded in 1891 in Södertälje, Sweden, the company's head office is still in the city. Today, Scania has ten production facilities in Sweden, France, Netherlands, Argentina, Brazil, Poland, and Russia. In addition, there are assembly plants in ten countries in Africa, Asia and Europe. Scania's sales and service organisation and finance companies are worldwide. In 2008, the company employed approximately 35,000 people around the world.
Scania's logo shows a Griffin, from the coat of arms of the Swedish region of Scania (Swedish: Skåne).
Another vector logos: