Shazam logo vector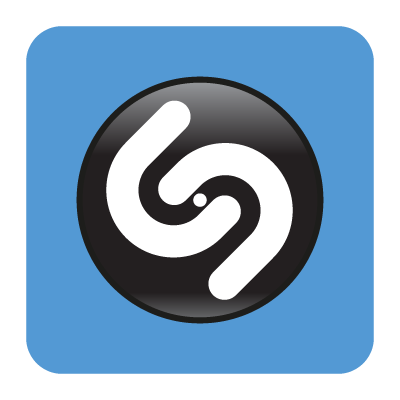 About Shazam
Shazam is a commercial mobile phone based music identification service, with its headquarters in London, England. The company was founded in 1999 by Chris Barton, Philip Inghelbrecht, Avery Wang and Dhiraj Mukherjee.
Shazam uses a mobile phone's built-in microphone to gather a brief sample of music being played. An acoustic fingerprint is created based on the sample, and is compared against a central database for a match. If a match is found, information such as the artist, song title, and album are relayed back to the user. Relevant links to services such as iTunes, YouTube, Spotify or Zune are incorporated into some implementations of Shazam.
As of September 2012, Shazam has raised $32 million in funding.