Umbro logo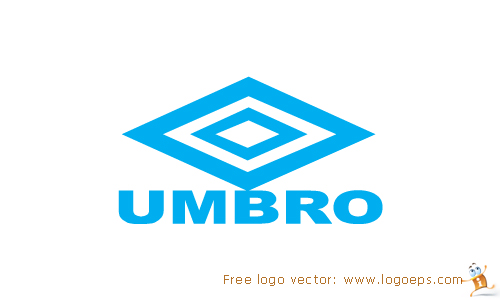 About Umbro
Umbro is an English sportswear and football equipment supplier based in Cheadle, Greater Manchester, England. The company is now part of Nike. Umbro designs, sources, and markets sport-related apparel, footwear, and equipment. Its products are sold in over 90 countries worldwide.
History
The Umbro Factory in Wilmslow in 1949
The company was founded in 1924 in Wilmslow, Cheshire as Humphreys Brothers Clothing.
After working in various parts of the tailoring industry, Harold Humphreys set up Umbro with his brother Wallace, with the aim of bringing the ideals and practices of the industry into the burgeoning world of sportswear.
Setting up in Cheadle, near Manchester, the company soon established themselves as a force to be reckoned with, fitting out numerous football teams as the sport grew from a popular pastime to become a national sport. Umbro (a portmanteau of its previous name, Humphrey Brothers) really started to gain national recognition when they provided the smart, tailored kits for both Portsmouth and Manchester City in the 1934 FA Cup Final.
However, Umbro is perhaps best known for its long-running association with the England national team. Apart from a decade between 1974 and 1984 in which Admiral supplied the kits, Umbro have crafted England teams at all levels, an association that goes back to 1954.
Today, the brand has been reinvigorated by an association with American sportswear giant Nike. Umbro currently supplies tailored kits to England, Wales, Northern Ireland, the Republic of Ireland, Manchester City, Rangers, Blackburn Rovers, Sunderland, Nottingham Forest, Club Santa Fe and Atlético Paranaense.
Another vector logos: