West Brom logo vector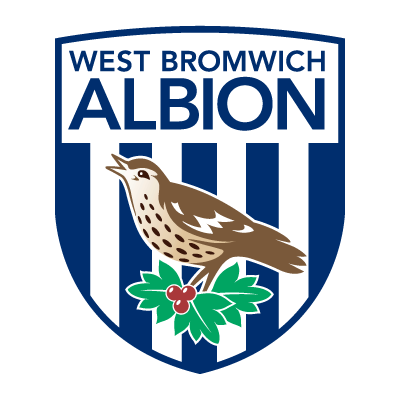 About West Brom
West Bromwich Albion Football Club, also known as West Brom, The Baggies, The Throstles, Albion or WBA, are an English professional football club based in West Bromwich in the West Midlands. The club was formed in 1878 and have played at their home ground since 1900.
Albion were one of the founding members of The Football League in 1888 and have spent the majority of their existence in the top tier of English football. They have been champions of England once, in 1919–20, but have had more success in the FA Cup, with five wins. The first came in 1888, the year the league was founded, and the most recent in 1968, their last major trophy. They also won the Football League Cup at the first attempt in 1966. The club's longest consecutive period in the top division was between 1949 and 1973, and from 1986 to 2002 they spent their longest ever period out of the top division. The 2012–13 season is their seventh season in the Premier League since 2002.
The team has played in blue and white stripes for most of the club's history. Albion have a number of long-standing rivalries with other Midlands clubs; their traditional rivals have always been Aston Villa, but more recently their major rivalry has been with Wolverhampton Wanderers, with whom they contest the Black Country derby.