WIRED logo vector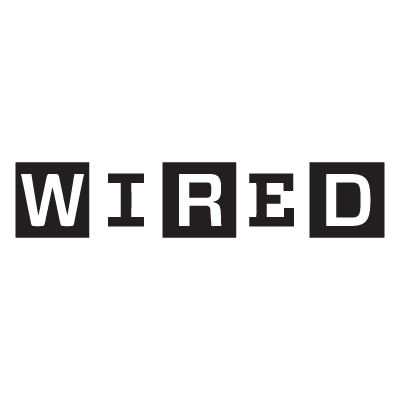 About WIRED
Wired (stylized as WIRED) is a full-color monthly American magazine and on-line periodical, published since January 1993, that reports on how new and developing technology affects culture, the economy, and politics. Owned by Condé Nast, it is headquartered in San Francisco, California.
It now has four international editions: Wired UK, Wired Italia, Wired Japan and Wired Germany (since September 2011).
In its earliest colophons Wired credited Canadian media theorist Marshall McLuhan as its "patron saint." From the beginning, the strongest immediate influence on the magazine's editorial outlook came from the techno-utopian agenda of co-founder Stewart Brand and his long-time associate Kevin Kelly.
From 1998 to 2006, Wired magazine and Wired News (which publishes at Wired.com) had separate owners. However, throughout that time, Wired News remained responsible for reprinting Wired magazine's content online, due to a business agreement made when Condé Nast purchased the magazine (but not the website). In July 2006, Condé Nast announced an agreement to buy Wired News for $25 million, reuniting the magazine with its website.
Wired is known for coining new terms, such as "the Long Tail" and "crowdsourcing". It is also well known for its annual tradition of handing out Vaporware Awards which recognize "products, videogames and other nerdy tidbits pitched, promised and hyped, but never delivered".