Yonex logo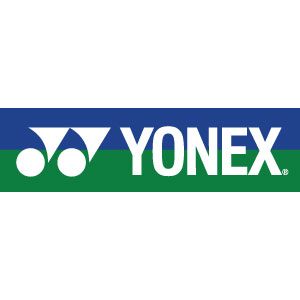 About Yonex
Yonex Co., Ltd. is a Japanese manufacturer of sporting equipment for badminton, golf and tennis, producing racquets, clubs, shoes, shuttlecocks, and other equipment for those sports.
The company was founded in 1946 by Minoru Yoneyama as a producer of wooden floats for fishing nets. The company was later forced out of this market because of the invention of plastic floats. This led to a commitment by Yoneyama to never again be left behind by technological advancements.
In 1957, Yoneyama began to make badminton racquets for other brands. By 1961, the first Yoneyama-branded racquet was introduced, and within another two years an export company was created for the worldwide distribution. After the company began to make aluminum badminton racquets in 1969, it found that the same technology could be applied to the tennis racquet which the company introduced in 1971. The company began to experiment with graphite shafts for both types of racquets and found that these would also be useful for golf clubs.
Another vector logos: