Abbott logo vector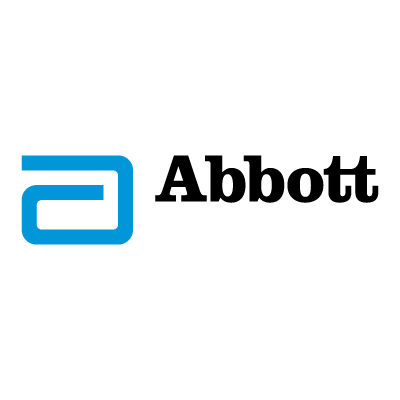 About Abbott
Abbott Laboratories is an American global pharmaceuticals and health care products company. It has 90,000 employees and operates in over 130 countries. The company headquarters are in Abbott Park, North Chicago, Illinois. The company was founded by Chicago physician, Dr. Wallace Calvin Abbott in 1888. In 2010, Abbott had over $35 billion in revenue.
In 1985, the company developed the first HIV blood screening test. The company's drug portfolio includes Humira, a drug for rheumatoid arthritis, psoriatic arthritis, ankylosing spondylitis, Crohn's disease, moderate to severe chronic psoriasis and juvenile idiopathic arthritis; Norvir, a treatment for HIV; Depakote, an anticonvulsant drug; and Synthroid, a synthetic thyroid hormone. Abbott also has a broad range of medical devices, diagnostics and immunoassay products as well as nutritional products, including Ensure, a line of well known meal replacement shakes, and EAS, the largest producer of performance based nutritional supplements.
Abbott's in vitro diagnostics business is a world leader in immunoassays and blood screening. Abbott's broad range of medical tests and diagnostic instrument systems are used worldwide by hospitals, laboratories, blood banks, and physician offices to diagnose and monitor diseases such as HIV, hepatitis, cancer, heart failure and metabolic disorders, as well as assess other important indicators of general health. Abbott Point-of-Care manufactures diagnostic products for blood analysis to provide health care professionals critical diagnostics information accurately and immediately at the point of patient care. Abbott also provides point-of-care cardiac assays to the emergency room.
In 2011, the company was ranked as Top 20 BioPharma employers by Science.
Another vector logos: