Johnson & Johnson logo vector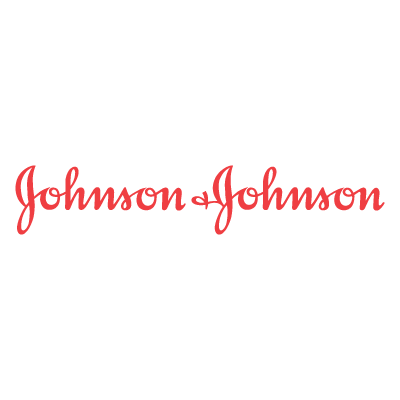 About Johnson & Johnson
Johnson & Johnson is an American multinational medical devices, pharmaceutical and consumer packaged goods manufacturer founded in 1886. Its common stock is a component of the Dow Jones Industrial Average and the company is listed among the Fortune 500.
Johnson & Johnson consistently ranks at the top of Harris Interactive's National Corporate Reputation Survey, ranking as the world's most respected company by Barron's Magazine, and was the first corporation awarded the Benjamin Franklin Award for Public Diplomacy by the U.S. State Department for its funding of international education programs. A suit brought by the United States Department of Justice in 2010, however, alleges that, from 1999 to 2004, the company illegally marketed drugs including antipsychotics to Omnicare, a pharmacy that dispenses the drugs in nursing homes. Johnson & Johnson responded that the payments were lawful and appropriate.
The corporation's headquarters is located in New Brunswick, New Jersey with the consumer division being located in Skillman, New Jersey. The corporation includes some 250 subsidiary companies with operations in over 57 countries and products sold in over 175 countries. Johnson & Johnson had worldwide pharmaceutical sales of $65 billion for the calendar year of 2011.
Johnson & Johnson's brands include numerous household names of medications and first aid supplies. Among its well-known consumer products are the Band-Aid Brand line of bandages, Tylenol medications, Johnson's baby products, Neutrogena skin and beauty products, Clean & Clear facial wash and Acuvue contact lenses.
In 2012, Johnson & Johnson announced that they will start to fund the therapeutic device company Clarimedix Inc. to support "proof of concept" study.