Atalanta logo vector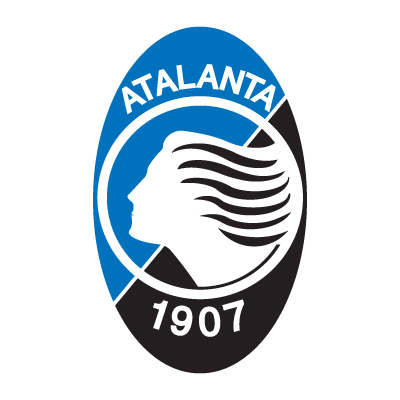 About Atalanta
Atalanta Bergamasca Calcio, commonly known as just Atalanta, Atalanta Bergamo or the abbreviation Atalanta BC, is an Italian football club based in Bergamo, Lombardy.
They are nicknamed the Nerazzurri and the orobici. Atalanta play in blue-and-black vertically striped shirts, black shorts and black socks.
The club stadium is the 26,638 seater Atleti Azzurri d'Italia. In Italy, Atalanta is sometimes called Regina delle provinciali to mark the fact that the club is historically one of the best among non-metropolitan ones.
In 2010-11, the club gained promotion from Serie B to Serie A. Atalanta reached the Cup Winners' Cup Semifinal in 1988, when it was still competing in Serie B. This is still the best ever performance by a non-first division club in a major UEFA competition.