Athletic Bilbao logo vector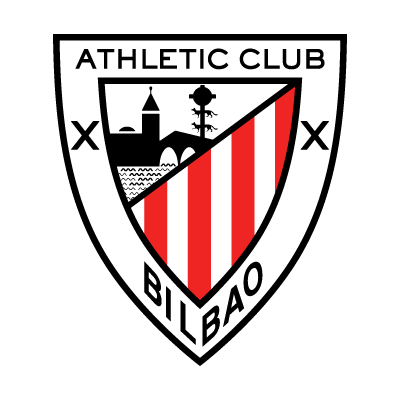 About Athletic Bilbao
Athletic Club, also commonly known as Athletic Bilbao, is a professional football club, based in Bilbao, Biscay, Spain.
They are known as los Leones because their stadium was built near a church called San Mames. Mammes was an early Christian thrown to the lions by the Romans. The lions refused to eat Mammes and he was later made a saint. The San Mames Stadium is hence nicknamed "the football cathedral".
The club has played in the Primera Division of La Liga since its start in 1929. They have won the Liga on eight occasions. In the historical classification of La Liga, Athletic are in fourth place and one of only three clubs which have never been relegated from the Liga, the others being Real Madrid and FC Barcelona. The club also has a women's team, which has won four championships in the Spanish Superliga.
The club is known for its cantera policy of bringing young Basque players through the ranks, as well as recruiting top Basque players from other clubs. Athletic official policy is signing professional players native to or footballistically trained in the greater Basque Country, including Biscay, Guipuzcoa, Alava, Navarre and La Rioja; and Labourd, Soule and Lower Navarre. Still, in recent times, this policy has been somewhat relaxed and players with direct Basque ancestry have played for the team. This has gained Athletic both admirers and critics. The club has been praised for promoting home grown players and club loyalty. Athletic is one of only four professional clubs in Spain in Primera Division that is not a sports corporation; the club is owned and operated by its associates.