Atlanta Hawks logo vector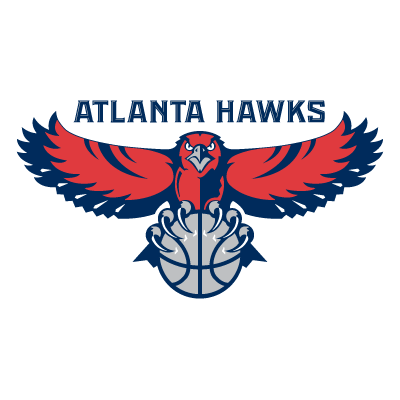 About Atlanta Hawks
The Atlanta Hawks are an American professional basketball team based in Atlanta, Georgia. They are part of the Southeast Division of the Eastern Conference in the National Basketball Association. They play their home games at Philips Arena in downtown Atlanta.
They were established in 1946 as the Buffalo Bisons and were a member of the National Basketball League. After 13 games of their inaugural season, the team moved to Moline, Illinois and became the Tri-City Blackhawks. In 1949, they joined the NBA as part of the National Basketball League and the Basketball Association of America merger. In 1951, The team moved to Milwaukee, where they changed their name to the Hawks. The team moved again in 1955 to St. Louis, where they won their only NBA Championship in 1958. The Hawks moved to Atlanta in 1968, where they have been ever since.
The Hawks currently own the second-longest run of not winning an NBA title. All of the franchise's NBA Finals appearances and lone NBA championship took place when the team resided in St. Louis. Meanwhile, they have not advanced beyond the second round in any playoff format since the elimination of first-round byes in 1967–including their entire 44-year stay in Atlanta. Much of the failure they've experienced in the post-season can be traced back to their poor history in the NBA Draft. Since 1980, the Hawks have drafted three players who have ever been chosen to play in an All-Star game. Horford is the only All-Star Hawk to have been drafted since Willis was selected in 1984, and is also the only first-rounder the Hawks selected in their nine-year playoff drought to play in an All-Star game.
Another vector logos: