Bahia logo vector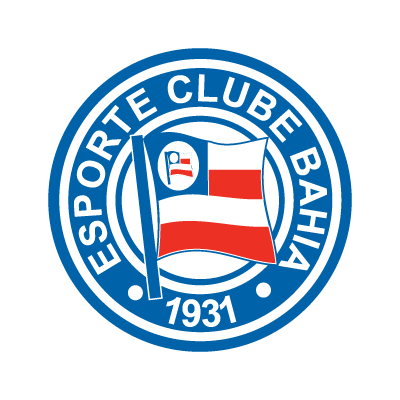 About Bahia
Esporte Clube Bahia, known familiarly as Bahia, is a Brazilian professional football club, based in Salvador, Bahia. They play in the Campeonato Baiano, Bahia's state league, and the Campeonato Brasileiro Série A, Brazil's national league.
Bahia has won the Brasileirão title twice: in the 1959 season, defeating Santos' Santásticos which contained figures such as Gilmar, Mauro, Mengálvio, Coutinho, Pepe and Pelé, in the finals and in the 1988 season Bahia edged Internacional. Bahia has only appeared in the Copa Libertadores three times, reaching the quarterfinals in 1989, Bahia's best ever performance. The club has also won their state title a record 44 times.
The 2000s has been a dark age for the club as they have only won one state title. Furthermore, Bahia were relegated to Série B in 2003 and relegated, for the first time ever, to Série C in 2005, spending two seasons at the bottom of the Brazilian League System. In 2007, they were promoted back to the second level and, after a great campaign in 2010, the club found themselves back to Série A after eight seasons. Bahia played their home games at the 66,080 capacity Estádio Fonte Nova since 1951, but, after the disaster that occurred at the stadium in 2007, the Tricolor have played at the Estadio de Pituaçu. Their traditional home kit consists of white shirts with blue shorts and red socks. The club has a long-standing rivalry with national opponents Esporte Clube Vitória, and matches between the two sides are known as the Ba–Vi.