FC Ingolstadt 04 vector logo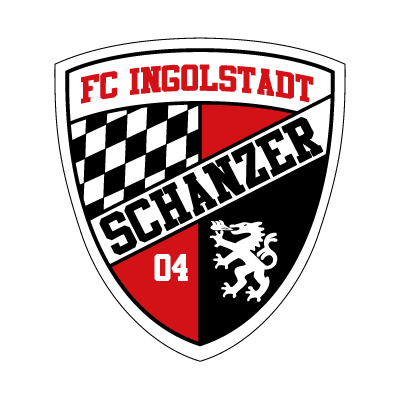 About FC Ingolstadt 04 vector logo
MTV Ingolstadt (Männer-Turn-Verein von 1881 Ingolstadt) is the city's largest sportsclub with 3,400 members and has an on-and-off relationship with its football side. The club was founded in 1881 and took up football in 1905. The footballers set up a separate club in 1924, but returned to the fold in 1933 at the direction of sports authorities in the Third Reich. After World War II occupying Allied authorities ordered the dissolution of all organizations in Germany, including sporting associations. The club was re-founded as Städtischer SV Ingolstadt 1881. Their original name was restored in 1948.
MTV spent two seasons in 2.Bundesliga Sud after Amateurliga Bayern champion 1. FC Hassfurt declined promotion in 1978. When ESV faced bankruptcy in 2004, MTV allowed its footballers to leave to help form FC Ingolstadt.
ESV Ingolstadt (Eisenbahner-Sportverein Ingolstadt-Ringsee e.V.) was founded in 1919 as FC Viktoria. Two years later the football players of Turnverein 1861 Ingolstadt joined the club to form VfR Ingolstadt. A number of other clubs from the Ringsee district fused with this club, but to little effect. The club's achievement amounted to not more than a couple of seasons spent in the Gauliga Bayern in 1936-38. After World War II, the club was re-constituted as VfR Ingolstadt, changed its name to Erster Sportverein Ingolstadt (First Sports Club Ingolstadt) in 1951 and then changed it again to its current form in 1953 when "E" came to stand for Eisenbahner to reflect its affiliation with the railway.
ESV Ingolstadt joined the Regionalliga Süd (II) in 1963 when the Bundesliga – Germany's professional football league – was formed. After bouncing between tiers II and III, capped with two seasons spent in 2nd Bundesliga Süd from 1979-81, the club began a descent through tier III to Landesliga Bayern-Süd (IV), last playing in 1993-94. The sports club itself carried on until it went bankrupt in the summer of 2004 and those football players there were left to join FC Ingolstadt 04. ESV continues to operate today offering a number of other sports activities while acknowledging FC 04 on its website.
In 2004-05, newly formed FC Ingolstadt began play in the Oberliga Bayern (IV) and managed a credible second-place finish in their first season. Their success continued in 2005-06 when they easily captured the divisional title and won promotion. They finished their debut Regionalliga Süd (III) campaign 2006-07 in 5th place.
Another vector logos: