BankUnited vector logo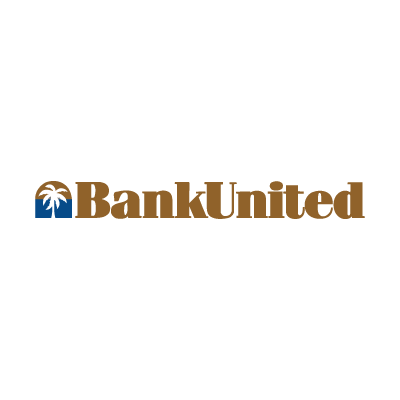 About BankUnited
BankUnited is a savings and loan association based in Miami Lakes, Florida. It was seized by U.S. financial regulators and immediately handed over to a new holding company, BankUnited, Inc., which trades on the New York Stock Exchange under the symbol BKU, on 21 May 2009, in the second largest bank failure of the Financial crisis of 2007–2010. The latest information before the bankruptcy credited BankUnited with about 2.1% of all deposits in Florida, ranking it 8th in the state.
BankUnited was founded in 1984 and specialized in nonresident alien mortgages for foreigners wanting to buy Florida real estate; by June 2008 this type of mortgage accounted for 11.4% of the bank's loans. At the time, it was known as BankUnited, FSB and a subsidiary of BankUnited Financial Corporation ("BUFC"), which filed Chapter 11 bankruptcy as a result of the above seizure. BUFC's last known symbol was "BKUNQ" on OTC Pink.
After being told by the FDIC in April 2009 to increase its capital or sell itself, then failing to succeed at either, the bank portion of BankUnited was seized by the Office of Thrift Supervision on 21 May 2009 and handed over to the Federal Deposit Insurance Corporation. The FDIC immediately transferred control to a private equity group led by former North Fork Bank president John Kanas. The new BankUnited assumed $12.7 billion in assets and $8.3 billion in nonbrokered deposits. The new holding company is owned by W.L. Ross; Blackstone Group; The Carlyle Group; Centerbridge Partners; LeFrak Organization, Inc.; The Wellcome Trust; Greenaap Investments Ltd.; and East Rock Endowment Fund.
In 2011, BankUnited acquired Herald National Bank to expand into New York.
BankUnited Center is so named due to naming rights being sold by the University of Miami.