Commerce Bancshares vector logo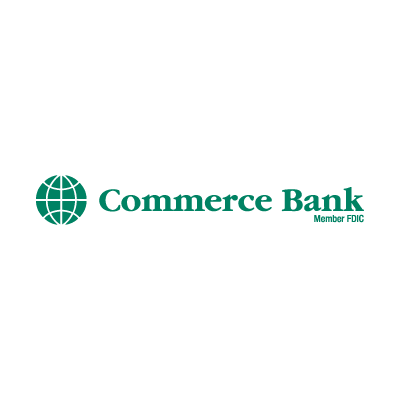 About Commerce Bancshares logo
Commerce Bancshares, Inc. is a Kansas City, Missouri based U.S. bank holding company with branches of its Commerce Bank in Colorado, Kansas, Missouri, Illinois, and Oklahoma.
Commerce Bancshares is the corporate parent of Commerce Bank, the successor of the Commerce Trust Company and the National Bank of Commerce. With roots dating back to its first charter in 1865, Commerce Bank is the oldest and largest bank in Kansas City.
As of December 31, 2010, it was listed as the 48th largest bank holding company in the United States as reported by the Federal Reserve Bank.
This Commerce Bank is not related to other financial institutions named "Commerce Bank" based in New Jersey, Ohio, and Massachusetts.