Beko logo vector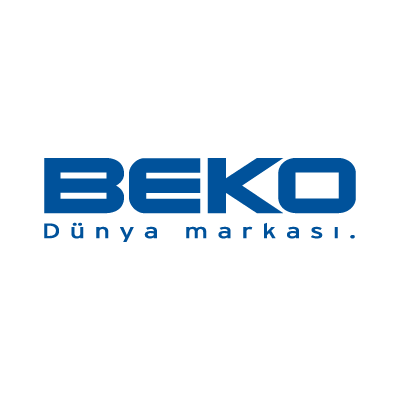 About Beko
Beko is a domestic appliance and consumer electronics brand of Arçelik A.Ş..
Beko Elektronik A.Ş. was a Turkish consumer electronics manufacturer, owned by Arçelik.
In 2004 Beko Elektronik purchased Grundig and by January 2005, Beko and its rival Turkish electronics and white goods brand Vestel accounted for more than half of all TV sets manufactured in Europe.
In April 2008 Beko renamed itself Grundig Elektronik A.Ş. At the Extraordinary General Shareholders Meeting of Arçelik A.Ş. on June 29, 2009, it was decided to merge with the company's subsidiary, Grundig Elektronik A.Ş., by taking over all of Grundig's assets and liabilities in whole.
The "Beko" brand name continues to be in use for certain products, such as television sets, refrigerators, washing machines and dishwashers, in several countries.
Beko is particularly noted in Europe for its freezers and fridge-freezers which are guaranteed to operate in unheated garages, sheds and other outbuildings down to -18°C. Most other domestic manufacturers insist that their freezers must only be used in centrally heated areas.
Beko is the official sponsor of the Turkish, German, Italian and Lithuanian premier basketball leagues.