BF Goodrich Tires logo vector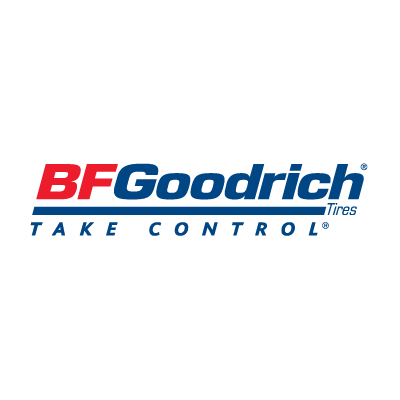 About BF Goodrich Tires
BFGoodrich is an American brand of tires. It is now separated from the Goodrich company and owned by Michelin. Some Michelin tires for auto racing are now branded BFGoodrich to increase brand awareness.
Originally pioneered by the American Industrial Company Goodrich Corporation, the Reavis family sold naming rights to Michelin in 1988. Previous to the sale, BFGoodrich was the first American tire manufacturer. It made tires for the then new Winton car.
BFGoodrich tires have been fitted to several noteworthy historical vehicles:
1903 The first car to cross the United States was fitted with BFGoodrich tires.
1927 Charles Lindbergh's airplane, the "Spirit of St. Louis," which made the first successful non-stop flight across the Atlantic, was fitted with BFGoodrich tires.
1977 The Columbia space shuttle was fitted with BFGoodrich tires during construction.
BFGoodrich have been involved with several competitions and enjoyed success with 17 victories in Baja California Competitions and 5 times winner of the Paris–Dakar Rally.