Billabong logo vector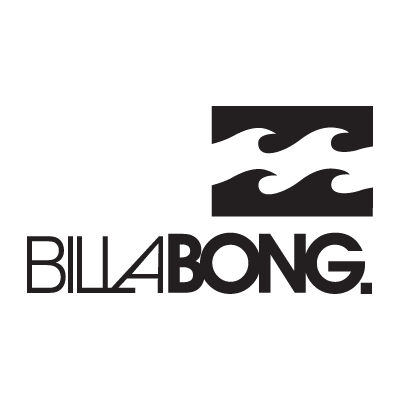 About Billabong
Billabong International is a clothing company traded on the Australian Securities Exchange since 11 August 2000. Billabong was founded in 1973 by Gordon and Rena Merchant. The name came from the same word billabong, which is a stagnant body of water attached to a waterway.
As well as the Billabong brand-name, the company sells surfwear and accessories under the Palmers Surf, Honolua Surf, Swell.com, Von Zipper, Kustom, Nixon, Xcel Wetsuits and Tigerlily brands, and also Element skate clothing and hardware. The brands are available at various surf and skateboard stores locations.
As of February 2012, Billabong has 677 company-owned stores worldwide. In 2011, the company had about 6,000 employees worldwide.
Another vector logos: