Boca Juniors logo vector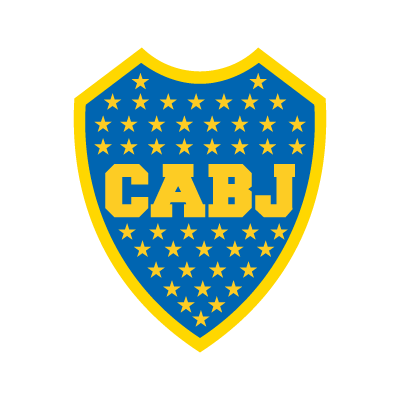 About Boca Juniors
Club Atletico Boca Juniors is an Argentine sports club based in the La Boca neighborhood of Buenos Aires. Although many activities are hosted by the club, Boca Juniors is mostly known for its professional football team, which currently plays in the Argentine Primera Division.
Boca Juniors is the one of the most successful football teams in Argentina, and one of the most successful in the world, having won 43 official titles to date, including its most recent championship, the 2011 Copa Argentina. Domestic titles won by Boca Juniors include 30 Primera División championships, 2 Copa Argentina, 2 Copa de Competencia Jockey Club, 5 Copa Dr. Carlos Ibarguren and 1 Copa Estimulo, among other titles.
Internationally, the team has won 18 international titles, a record shared with A.C. Milan although Boca also won two international titles during the amateur era, the Tie Cup in 1919 and the Copa de Honor Cousenier in 1920,[5] those tournaments created before CONMEBOL was established. Boca Juniors' international trophy haul includes 6 Copa Libertadores, 4 Recopa Sudamericana, 3 world club titles, 2 Copa Sudamericana, 1 Copa Oro, 1 Supercopa Sudamericana, 1 Supercopa Masters, 1 Tie Cup and 1 Copa de Honor Cousenier. Boca Juniors is also one of only eight teams to have won CONMEBOL's treble. Their success usually has Boca ranked among the IFFHS's Club World Ranking Top 25, which they have reached the top position six times. Boca was also named by the IFFHS as the top South American club of the 1st decade of the 21st century. Boca is currently ranked 6th.
The club was founded on 3 April 1905 by five Italian immigrants. Boca has always had a fierce rivalry with River Plate, also from Buenos Aires. Matches between the two clubs are known as the Superclásico and are one of the most heated rivalries in Argentina and the world as both clubs are the two most popular in the country. Boca's home stadium is Estadio Alberto J. Armando, which is colloquially known as La Bombonera. The youth academy has produced many Argentine internationals such as Nicolas Burdisso, Carlos Tévez, Ever Banega, and Fernando Gago, who have played or are playing for top European clubs.
In addition to football, Boca Juniors also has also basketball, futsal, martial arts (judo, taekwondo, karate), wrestling, volleyball, gymnastics (artistic, rhythmic, aerobic), swimming, and weightlifting teams.