Cruz Azul logo vector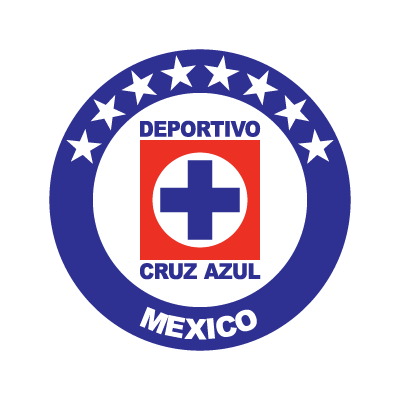 About Cruz Azul
Cruz Azul Futbol Club, A.C, known simply as Cruz Azul, is a Mexican professional Association football club based in Mexico City, Mexico; after which initially was based in Ciudad Cooperativa Cruz Azul in the Mexican state of Hidalgo. Cruz Azul plays in the Mexican Primera División and its home venue is the Estadio Azul, located in the southwestern part of Mexico City in the Colonia Ciudad de los Deportes, next to the Nápoles neighborhood. The team moved there in 1996, after playing for many seasons at the Estadio Azteca. Its headquarters are in La Noria, colony located in south of Mexico City in Xochimilco.
They have been the Primera División champions 8 times and trail only Toluca with 10, Club América with 10, and Guadalajara with 11. Cruz Azul was also the first Mexican or CONCACAF team to reach the final of the Copa Libertadores when they lost on penalties to Argentine football giants Boca Juniors. Currently the clubs jerseys and sportswear, are being provided by the traditional English trademark Umbro. Cruz Azul is ranked 36th in the IFFHS rankings of August 2010 and is the top ranked team among CONCACAF and Mexico.
It is the top winner of the CONCACAF Champions League, along with Club América, with five titles and is according to several polls published, the third most popular team in Mexico.