Burger King logo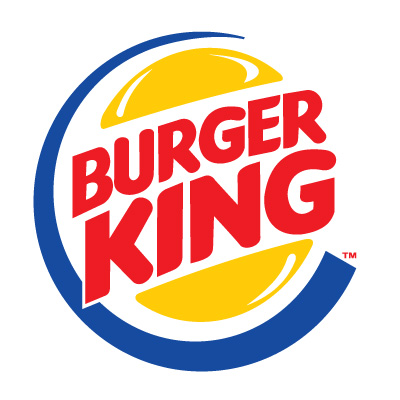 > Free download Burger King logo vector in .EPS format
Burger King Logos Reviewed at LogoEPS.com
Burger King (BK) is a well-known chain of fast food restaurants. Started on December 4, 1954 in Miami, Florida, USA as Insta Burger King by James McLamore and David Edgerton, Burger King has become one of the world's most famous fast food establishments.
In 1969, Burger King established its famous Burger King "bun halves" logo that lasted till early 1990s. It was created to signify the eatery's association with hamburgers. The earlier version of Burger King logo featured the name "Burger King" in orange placed in-between two ochre semi-circular buns. By 1994, Burger King modernized its old Burger King logo by giving it a smoother typeface with rounded edge.
This graphical tightening of the font replaced the obsolete "bulging" font to suit the advertising needs. Again in 1999, Burger King modified the Burger King logo that is a revised version of the original Burger King logo. The color of the restaurant's name in the new Burger King logo was changed from ochre to orange. A blue swirl was added in the new Burger King logo which wrapped the burger, giving the Burger King logo a circular appearance.
The new Burger King logo also tilts the bun halves and the font on an axis making it contemporary and at the same time relevant. Though not instantly but gradually, in 2001, the new Burger King logo got endorsed by all of the Burger King outlets established throughout the country. No doubt, the new Burger King logo had branded the company's hamburger business.
Another vector logos: